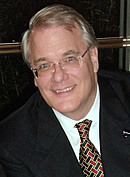 Halsey M. North
Chairman
Halsey M. North, Chairman
The North Group Inc.
For over 40 years, Halsey North has assisted nonprofit theaters, performing arts centers, arts councils, and museums across the country with fundraising feasibility studies, capital and endowment campaigns, annual operating campaigns, strategic planning, board development and retreats, cultural planning, business plans, and workshops on fundraising, board development, and planning. He has a unique national perspective that enables him to share "best practices" from around the country with clients, which saves them time and money. The North Group Inc. specializes in an integrated approach to planning, board development, and fundraising designed to strengthen an organization's fundraising capacity and effectiveness.
Awards:
Lifetime Membership in the Association of Performing Arts Professionals November 2018
Board Emeritus board membership from the League of Historic American Theatres (LHAT) Board of Directors April 2016
"Halsey and Alice North Award for Committed Excellence and Service to the Field by an Alumni Board Member" from the Association of Performing Arts Professionals FIRST RECIPIENTS 2013; subsequent recipients are 2014 Mikki Shepard, Apollo Theater Foundation, NYC; 2015 Lisa Booth, Lisa Booth Management, NYC; 2016 Ken Fischer, University Musical Society (UMS), University of Michigan, Ann Arbor, MI; 2017 Colleen Jennings-Roggensack, ASU Gammage, Arizona State University, Tempe, AZ
Chairman's Award from Americans for the Arts 1993
Fan Taylor Award from the Association of Performing Arts Professionals for outstanding service, creative thinking, leadership, and significant impact on the profession of presenting the performing arts 1988
Distinguished Service Award from the North Carolina Association of Arts Councils 1979
Assisted, among others [bold signifies major, active, and/or ongoing clients]:
Arkansas:
Walton Arts Center
and Fayetteville Public Library in Fayetteville
Writers' Colony in Eureka Springs
Alabama:
The Arts Council in Huntsville
Princess Theatre in Decatur
California:
Arts Council of Santa Clara County in San Jose
Gallo Center for the Arts in Modesto
George Coates Performance Works,
Chanticleer,
and San Francisco Girls Chorus in San Francisco
Oakland Youth Chorus in Oakland
San Diego Theatres
UC Davis Presents in Davis

Colorado:
Dance Aspen in Aspen
Lincoln Center in Fort Collins
Connecticut:
Garde Arts Center in New London
Warner Theatre in Torrington
Delaware:
Wilmington Music School
and Brandywine Baroque in Wilmington
Florida:
Broward Center for the Performing Arts in Fort Lauderdale
Gusman Center for the Performing Arts in Miami
Jacksonville Art Museum in Jacksonville
Ruth Eckerd Hall/Capitol Theatre in Clearwater
Tampa Theatre Foundation in Tampa
Georgia:
Southern Arts Federation (now South Arts)
and Metro Arts in Atlanta
Georgia Assembly of Community Arts Agencies in Rome

Hawaii:
Honolulu Theatre For Youth in Honolulu, Oahu
Hui No 'eau Visual Arts Center in Makawao, Maui
Maui Arts & Cultural Center in Kahului, Maui
Idaho:
Idaho Shakespeare Festival in Boise
Idaho Falls Arts Council/Willard Arts Center/Colonial Theatre in Idaho Falls
Illinois:
Jacksonville Center for the Arts in Jacksonville
Indiana:
Arts United of Greater Fort Wayne
The Center for the Performing Arts in Carmel
Iowa:
FilmScene and The Englert Theatre, Iowa City
Main Street Iowa, Iowa Economic Development Authority, Des Moines
Kansas
Colonial Fox Theatre Foundation in Pittsburg
The Orpheum Performing Arts Centre in Wichita
Maine:
Bay Chamber Concerts in Rockport
Bowdoin International Music Festival in Brunswick
University of Maine/Augusta
and The Maine Arts Sponsors Association in Augusta
Watershed Center for the Ceramic Arts in Newcastle
Maryland:
Maryland State Arts Council
and Baltimore Opera Company in Baltimore
Massachusetts:
Arts Extension Service at the University of Massachusetts Amherst
Coolidge Corner Theatre Foundation in Brookline
The Colonial Theatre in Pittsfield
Dreamland Theater in Nantucket
Institute of Contemporary Art
and Boston Computer Society in Boston
Michigan:
Cherry County Playhouse in Traverse City
Michigan Foundation for the Arts (now Michigan Council for Arts & Cultural Affairs) in Lansing
Michigan Theater Foundation and The State & Michigan Project in Ann Arbor
Mississippi:
Mississippi Arts Commission
Missouri:
Joplin Business and Industrial Development Corporation/City of Joplin/Joplin Area Chamber of Commerce/Joplin Center for Arts & Entertainment project
and Connect2Culture/Joplin Center for Arts & Entertainment project in Joplin
Nebraska:
Opera/Omaha
and Nebraska Arts Council in Omaha
New Hampshire:
Capitol Center for the Arts in Concord
North Country Studio Workshops in Hanover
New Jersey:
Arts & Business Partnership of Southern New Jersey in Cape May
Montclair Art Museum in Montclair
New Brunswick Cultural Center in New Brunswick
New Jersey State Council on the Arts Challenge Fund
State Theatre New Jersey in New Brunswick
Wheaton Village Glass Center in Millville
New Mexico:
Santa Fe Chamber Music Festival
New York:
American Academy in Rome,
American Institute of Graphic Arts,
American Music Center,
Association of Hispanic Arts,
Chamber Music America,
Cultural Council Foundation,
Elaine Kaufman Cultural Center,
Hostos Culture & Arts Program,
National Guild of Community Schools of the Arts,
Negro Ensemble Company,
Network of Cultural Centers of Color,
New York University Department of Art,
and North American Performing Arts Managers & Agents in New York City
The Arts Center of the Capital Region in Troy
Bardavon 1869 Opera House in Poughkeepsie
Clemens Center in Elmira
East End Arts Council in Riverhead
Empire State Craft Alliance in Corning
Frederic Remington Art Museum in Ogdensburg
Historic Albany Foundation in Albany
Hudson Opera House in Hudson
NYS Arts/Alliance of New York State Arts Organizations in Mattituck
Orpheus Theatre in Oneonta
Proctors in Schenectady
Roberson Center in Binghamton
Rome Capitol Theatre in Rome
The Stanley Performing Arts Center in Utica
The Tarrytown Music Hall in Tarrytown
Universal Preservation Hall in Saratoga Springs
Ulster Performing Arts Center in Kingston
Arts Westchester in White Plains
North Carolina:
Alliance for a Regional Concert Hall
and Thalian Hall Center for the Performing Arts in Wilmington
Ashe County Little Theatre in West Jefferson
Asheville Arts Council in Asheville
Carolina Theatre
and Durham Arts Council in Durham
Charlotte Arts & Science Council
and Spirit Square Cultural Center in Charlotte
Little Theatre of Winston Salem in Winston-Salem
North Carolina Arts Council,
Raleigh Little Theatre,
and United Arts Council of Raleigh and Wake County in Raleigh
Ohio:
E.J. Thomas Hall/University of Akron
and Akron Civic Theatre in Akron
Great Lakes Theater/Hanna Theatre project
and Dance Cleveland in Cleveland
Montgomery County Arts & Cultural District
and Dayton Art Institute in Dayton
Oberlin Conservatory of Music in Oberlin
Renaissance Performing Arts Association in Mansfield

Oregon:
Oregon Arts Commission in Salem
Pennsylvania:
Allegheny Highlands Regional Theatre in Ebensburg
ArtsQuest/SteelStacks Project in Bethlehem
Association for the Colonial Theatre in Phoenixville
Cumberland Valley School of Music in Chambersburg
Greater Philadelphia Cultural Alliance in Philadelphia
Pennsylvania Council on the Arts in Harrisburg
Pittsburgh Cultural Trust
and Pittsburgh Filmmakers in Pittsburgh
Reading Symphony in Reading
Scranton Cultural Center at the Masonic Temple
and Lackawana Regional Cultural Council in Scranton
State Theatre Center for the Arts in Easton
Strand-Capitol Performing Arts Center in York
Puerto Rico:
Ballet Concierto de Puerto Rico in San Juan
South Carolina:
Newberry Opera House in Newberry
Tennessee:
ArtsBuild/Allied Arts Allied Arts of Greater Chattanooga
Germantown Performing Arts Centre in Germantown
Memphis Arts Council
Metro Nashville Arts Commission
National Storytelling Association in Jonesborough
Tennessee Arts Commission
Texas:
Arts Council of Fort Worth
and Tarrant County in Fort Worth
Cultural Arts Council of Houston/Harris County in Houston
Irving Arts Center in Irving
Opera & Performing Arts Society (OPAS) at Texas A&M University in College Station
Texarkana Regional Arts & Humanities Council in Texarkana
Zachary Scott Theatre Center
and Center for Women+Their Work in Austin
Utah:
Utah Arts Council and Western Folklife Center in Salt Lake City
Vermont:
Flynn Center for the Performing Arts in Burlington
Virginia:
American String Teachers Association with National School Orchestra Association in Fairfax
The Paramount Theater in Charlottesville
Peninsula Council of the Arts in Hampton
Wolf Trap Foundation for the Performing Arts in Vienna
Washington, DC:
Americans for the Arts
Association of Performing Arts Professionals
National Assembly of State Arts Agencies
National Endowment for the Arts
Takoma Theatre Conservancy
West Virginia:
Carnegie Hall in Lewisburg
Clay Center for the Arts & Sciences of West Virginia in Charleston
Wisconsin:
Downtown Fond du Lac Partnership/Windhover Center for the Arts/Arts, Education & Entertainment District project in Fond du Lac
Fox Cities Performing Arts Center in Appleton
Grand Theater/ArtsBlock project in Wausau
Kohler Arts Center in Kohler
Overture Center for the Arts in Madison
Racine Art Museum in Racine
Great Britain:
The Arts Council of Great Britain/British-American Arts Association in London
Other work experience:
Managing Consultant for the National Endowment for the Arts' 1988-89 and 1989-90 Advancement Programs, leading 16 consultants providing planning and technical assistance to 100 arts organizations nationwide, helping them develop long-range strategic plans
Executive Director of New York City's Cultural Council Foundation 1983-87
Vice President of C.W. Shaver & Company, fundraising firm 1980-83
Director of Corporate Contributions of Philip Morris Companies 1979-80 (now Altria Group, Inc.)
Executive Director of the Charlotte Arts & Science Council 1976-79 and, simultaneously, creator and first Executive Director of Charlotte's Spirit Square Cultural Center, an anchor for revitalization of Charlotte's downtown 1976-78
Executive Director of the North Carolina Arts Council 1974-1976
Managing Producer of the Little Theatre of Winston-Salem 1971-74
Recent and upcoming workshops:
Association of Performing Arts Professionals Conference (formerly Association of Performing Arts Presenters) 1976, 1978, 1980, 1981, 1984, 1987, 1989, 1991, 1993, 1994, 1995, 1996, 1999, 2000, 2001, 2002, 2003, 2004, 2005, 2006, 2007, 2008, 2009, 2012, 2013, 2014, 2015, and 2016
League of Historic American Theaters Conference 2001; 2002; 2003; 2-day 2004; 2005; 1-day 2006; 2-day 2007; 2008; 1½ day 2009; San Antonio Annual 2010; 1-day pre-conference + Annual Schenectady 2011; San Diego Annual 2012; Dallas Regional/Minneapolis Annual 2013; Chicago Regional/NYC Annual/Seattle Regional 2014; and Des Moines Regional/Nashville Annual/Denver Regional 2015
Art House Convergence, Midway in Utah 2015, just prior to the Sundance Film Festival
Main Street Iowa, Iowa Economic Development Authority, Des Moines 1-day Historic Theater and Opera House Workshop 2013
Board member:
League of Historic American Theatres Board member 2010-2016; Board Emeritus board member since 2016; Chair, Governance Committee 2010-2015; Executive Committee 2014-2015
Association of Performing Arts Professionals 1976-1981; Executive Committee 1976-1978; Treasurer 1979-1981; conference presenter 1976-2016; recipient 1988 Fan Taylor Award for outstanding service, creative thinking, leadership, and significant impact on the profession of presenting the performing arts; organizer and host of annual Board alumni gatherings to keep former Board members connected and engaged with the Association 1987-2012; Halsey and Alice were first recipients 2013 of the Halsey and Alice North Award for Committed Excellence and Service to the Field by an Alumni Board Member
Founding board member: North Carolina Alliance for Arts in Education, North Carolina Association of Arts Councils, North Carolina Shakespeare Festival, and Southern Arts Federation
Former Board member: NYS Arts/Alliance of New York State Arts Organizations, and National Assembly of Local Arts Agencies (now American for the Arts)
Member:
The Metropolitan Museum of Art Friends of Asian Art since 2012; Museum of Fine Arts, Boston - Department of Art of Asia, Oceania and Africa since 2007; Friends of the Freer and Sackler Galleries since 1999
Shakespeare's Globe Centre - USA Patron since 2015; Signature Theatre since 2012; New York City Center since 2003; League of Historic American Theatres since 2000; Association of Performing Arts Professionals since 1975
Former member: The Juilliard School Drama Council, National Endowment for the Arts' State Arts Council Policy Panel, Locals Panel, Inter-Arts Panel, Advancement Panel, and Presenting Panel; New York City Arts Coalition Steering Committee; New York State Council on the Arts' Technical Assistance Grant Panel 2011 and Arts Service Organizations Panel; New Jersey State Council on the Arts' Major Impact Organization Panel; and North Carolina Department of Cultural Resources' Theatre Arts Section Panel
Publications with Alice North:
With Louise Cort, "A Conversation with Fukami Sueharu" in Fukami: Purity of Form edited by Andreas Marks (University of Washington Press, May 2011), the catalogue for the exhibition on view March 25 to July 30, 2011, at the Clark Center for Japanese Art & Culture.
With Joe Earle, CONTEMPORARY CLAY: Japanese Ceramics for the New Century (Japan Society, Inc., 2006), the catalogue for the exhibition on view September 29, 2006, to January 21, 2007, at the Japan Society Gallery, New York, NY
With Joe Earle, Curator and Chair, Art of Asia, Oceania, & Africa, Museum of Fine Arts, Boston (now Vice President of Japan Society and Director of the Japan Society Gallery), CONTEMPORARY CLAY: Japanese Ceramics for the New Century (MFA Publications, 2005), the catalogue for the exhibition on view October 7, 2005, to July 9, 2006, at the Museum of Fine Arts, Boston
Chapter on fundraising for Fundamentals of Arts Management and a Fundraising Online Course offered through the Arts Extension Service of the University of Massachusetts Amherst, 1987 and revised 1994
Japan experience with Alice North:
Created, produced, and coordinated the New York Japan Society/North Group tours to Japan focusing on contemporary Japanese ceramics in 1989, 1991, 1994, 1995, and 1999 and North Group tours in 2004, 2005, 2007, and 2009
Lectured on contemporary Japanese ceramics at the Museum of Fine Arts, Boston, New York's Japan Society, New York University, Colorado's Anderson Ranch Arts Center, Boston's Nichols House Museum, Oregon's Portland Art Museum, Arizona's ASU Art Museum/Ceramics Research Center, and Hawaii's Maui Arts & Cultural Center
Lectured on traveling in Japan at New York's Japan Society
Co-curated Breaking from Tradition: Japanese Ceramics Today at Harvey / Meadows Gallery, Aspen, CO, August 2009
Hosted groups from the Art Institute of Chicago; Brooklyn Museum; Honolulu Museum of Art; Japan Society Friends of the Gallery; James Renwick Alliance; Japanese Art Society of America; LA County Art Museum East Asian Art Council; MFA Boston Visiting Committee of the Department of Asia, Africa, & Oceania; MFA Boston Museum Council; Mint Museum of Craft+Design; Philadelphia Museum of Art; Portland Art Museum; and San Francisco Museum of Asian Art for tours of the Halsey and Alice North Collection of contemporary Japanese sculptural ceramics
Education:
MBA in performing arts management and a BA in economics
Attended the arts management program at Harvard University